My 89-year-old grandmother's name is Lu, and so is the mastermind behind this very local Minnan sweets and pastry shop, Lu Nai Nai (Lu Ama 卢阿嬷, in Minnan dialect). In our own family dialect, I call my Italian grandmother Nonnie, which is close enough to Nai Nai to complete the sweep.
There are two Grandma Lu's shops within a couple busy street-food blocks of each other, right in the thick of downtown's main plazas. A couple of young guys run the very yellow glass pastry counters, from which you can take away Western-inflected popovers stuffed with whipped cream and chopped mango, pineapple, or a mix of the two.
More interesting and local is Grandma Lu's creative version of milk tea, xiao xian cao, floating with all sorts of goodies, including sweet red beans, satisfyingly chewy golden raisins, and dark medicinal grass jelly cubes. Grandmothers, wherever they are, have always known just how to warm our bellies on chilly evenings.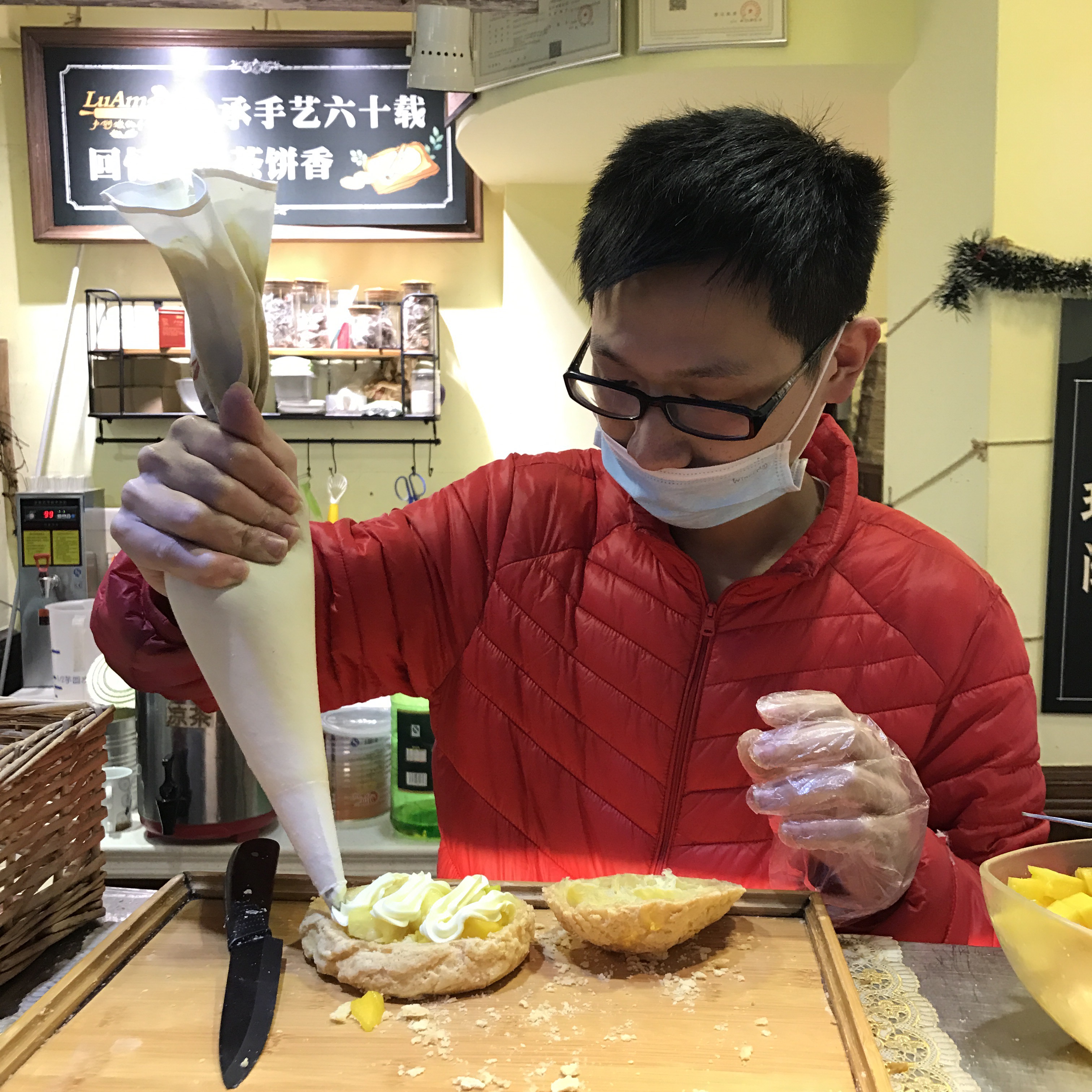 Address:104 and 174 Longtou Road, Gulangyu Island, Siming District, Xiamen City, China
"卢阿嬷"是闽南语卢奶奶的意思,而这家店也因为卢奶奶制作的厦门甜点而出名。位于繁华的中心位置,两家卢阿嬷贩售有中式和西式的甜点。其中最地道和令人关注的是卢奶奶创意版的奶茶烧仙草混合多种干果。
地址:厦门市思明区鼓浪屿龙头路174号/龙头路104号